This is how remote support gets done.
Connect. Solve. Done.
Forget waiting. Get going and solve the toughest issue with battle-tested speed, scalability and reliability — Rescue gets you connected in 20 seconds or less.
Smarter support.
Rescue aggregates session and resolution data in real time so you can monitor and manage your support teams more effectively.
Simply solved.
Rescue is simple enough to be seamlessly integrated into any workflow, and quickly adopted by support staff, without breaking a sweat.
Transform your support processes
Rescue is a purpose-built remote support tool, providing organizations the ability to service internal and external customers across devices and operating systems. See Rescue's key features and the value they provide: ticket and technician routing, reporting, and customization.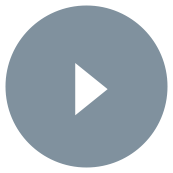 Support without boundaries.
No matter the device, solve every problem seamlessly and securely with remote support for PC, Mac, iOS, Android and more. Rescue lets you connect in seconds, helping to increase client satisfaction and decrease support costs.
Everything that matters, in sight.
See the problem through the eyes of your customers with Rescue Lens. Interactive video lets remote support and field service teams resolve problems of any kind, anywhere, anytime.