Click2Fix
Fix problems with one click on a mobile device.
Quickly identify and address common issues from one central dashboard and choose a default fix for fast resolution — without the need to navigate the end user's device.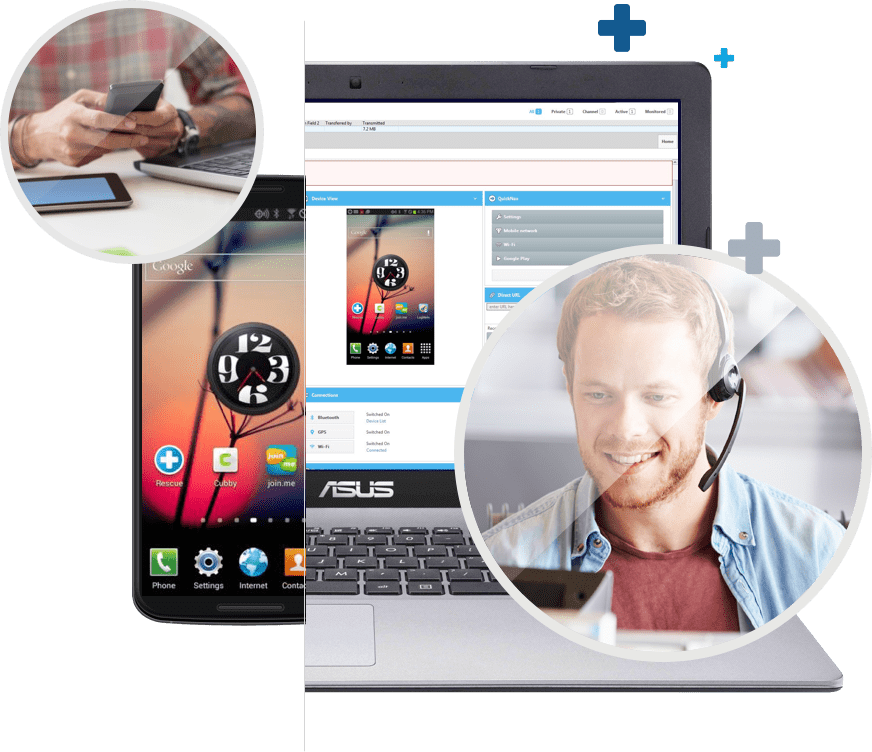 Multi-Platform Mobile Device Support
Support any mobile device.
Whether users are running iOS, Android, Blackberry or anything in between, provide the support they need with all the features of Rescue.
See Platform Details
Everyone deserves seamless support.
Remote Control & View
Take over your end user's device to perform tasks as if you were there in-person and even browse side-by-side in the same window.
Device Configuration
Save time in your mobile phone support session by pushing quick configurations such as email, network and Wi-Fi settings, passcode requirements, restrictions, and web-shortcuts.
System Information
Pull diagnostic information from the mobile device for easier troubleshooting.
Annotate
Show them what's going on.
Pinpoint exactly what users need to change in the app to easily guide them through solving problems on their own.
Notification & Chat
Keep communication open.
Communicate simply and transparently during a mobile support session through chat or notifications that appear as pop-ups for an overall better user experience.
Give your people the power to get IT done.
Start providing seamless remote support and see how your business can benefit with a free trial of Rescue.