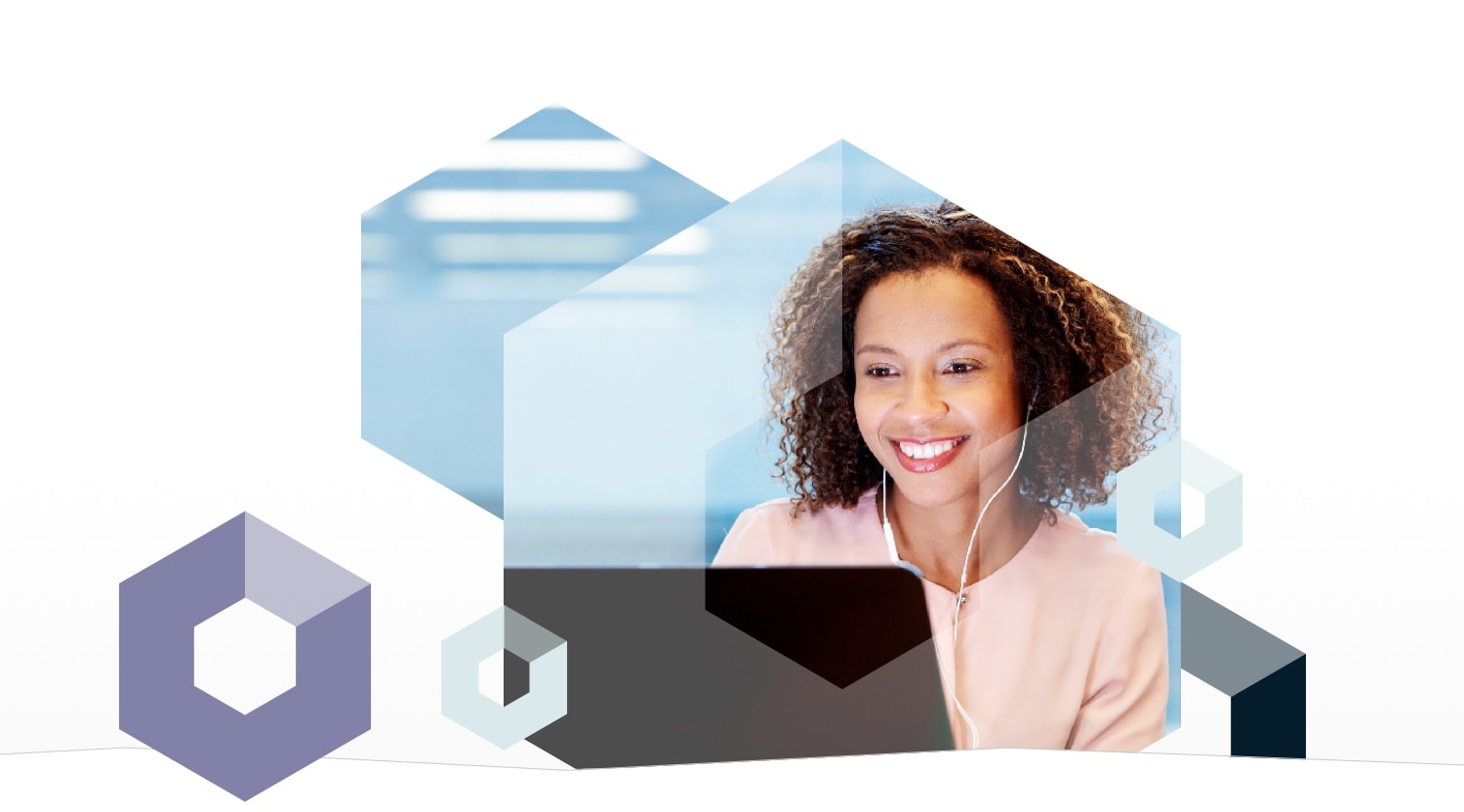 What is Remote Desktop and How to Set it Up?
Thanks to technological advancements (and an unfortunate pandemic that accelerated the need to work and conduct business services remotely), more and more people can work from anywhere and be fully supported to stay productive. The key is having remote systems in place to allow companies to move to work-from-anywhere models and embrace and expand BYOD policies.
Employees and individuals need to be able to remotely access work or other devices when they're at home or on the go. Organizations need to be able to support customers and remote employees. Help desk agents need to work remotely themselves. And in all cases, organizations are looking to boost productivity, efficiency, and customer and employee satisfaction.
The key to breaking down physical distance limitations is a remote access solution with remote desktop capabilities.
What is remote desktop?
Remote desktop is a way for a user to virtually control a computer or device from a remote location. This allows the user to access all the resources and functionality on the remote computer as if they're sitting right in front of it.
You can do anything with remote desktop that you could do if you were physically at the computer, like:
Use the remote computer's programs and applications
Open and edit files
Use file transfer
Access network resources available to the remote computer
Manage device settings
Install new software
People use remote desktop for several reasons:
To offer internal IT support to remote employees, including troubleshooting and fixing issues and remote desktop configuration
To offer technical support to customers, wherever they happen to be
To connect to a work computer to access files or use systems while at home or on the go
To access a home computer from anywhere
Using a remote desktop solution for tech support has become increasingly important as businesses find ways to continue serving and supporting employees and customers in a "work-from-anywhere" world. Being able to connect to online remote desktop systems gives IT professionals the ability to take control of a device from anywhere in the world to diagnose problems, configure settings, apply fixes, and resolve issues. This results in quicker resolution times and higher productivity, leaving end users more satisfied.
What is remote desktop connection?
Before a user can start a remote desktop session, they will need to connect to the remote device. A remote desktop connection enables the user to access the computer from any other computer over the Internet.
How a user connects to a remote desktop ultimately determines the overall speed, user experience, and security of the remote session. A secure, fast, and easy connection will start the session off on the right foot.
While some protocols require a VPN connection, not all remote desktop technologies do, especially when using remote desktop for IT troubleshooting. (We dig into this issue of VPN connections a bit more later.)
What is remote desktop access? What is remote desktop control?
Remote desktop software enables remote desktop access and remote desktop control. Once connected, the user is able to access all files and applications located on the device and control the mouse as if using it directly. They can move folders, open applications, install software, or change system preferences with full access and control of the remote device.
How to set up remote desktop connection
To set up a remote desktop connection, you need remote desktop software. The type of software you need depends on what you're trying to do with it: offer remote support for employees or customers, or enable remote capabilities for individual and team productivity.
How to set up remote desktop for remote support:
Setting up remote desktop sessions for remote support should be seamless. Best-in-class remote support solutions provide several different connection methods, allowing you to choose which one (or more) work best for your business and end users' needs. These entry points include:
A one-click link located on the end user's desktop (also known as (AKA) calling card)
A link located on a webpage, like a support portal (AKA channel link)
A form located on a webpage, like a support portal (AKA channel form)
These three options are provided for the end user to initiate the remote desktop support session. Each of these options can (and should) be branded with your company branding so that your end user knows they're in the right place for support. A tech will see the request come through in their technician console and can start interacting with the end user immediately.
If the session is initiated using a calling card, the remote desktop software is already pre-installed on their machine and the session can begin immediately. Otherwise, the agent can send the end user a link to download an applet (again, which can and should be customizable with your branding) to start the session.
An agent-provided PIN code + direction to click the calling card on the end user's desktop, if pre-installed
An agent-provided PIN code + direction to enter it on a specified URL
Unattended access, with the end user's permission
These three options are agent-initiated for organizations that need to start support sessions from a phone call, email, or messaging conversation already in progress. If the agent feels a remote support session is needed, they can generate a PIN code and provide it, along with direction on where to enter it, which may be on the software provider's webpage or a self-hosted one.
The agent may decide the best way to proceed is to gain the end user's permission to perform remote desktop support actions later when it's more convenient, like during the user's downtime. This minimizes disruption, allowing the agent work while the end user is away.
For all these options, there's very little effort involved on the user's part. They will simply click a link, answer a few questions, and download an applet, if it's not already pre-installed. They should recognize your company branding throughout as confirmation that they are in the right place and allowing the right people to access their devices.
How to connect remote desktop for individuals and teams:
For individuals who want to remotely access their work or home computers over the Internet, or for businesses who want to enable remote desktop capabilities across teams, you will need a solution like GoToMyPC or LogMeIn Pro.
For individuals, setup requires that you install the software on the computer you want to remotely access. Then you will be able to access that computer from a web browser. This type of setup requires that you be physically at the computer you want to access when you download the software, and you'll need to leave the computer on and connected to the Internet in order to access it remotely.
Once that's done, any computer with an Internet connection becomes your remote desktop client. You do not need to install software on the client computer (the one you use to control the remote desktop), because the client software is in the cloud. You only need to install software on the remote computer that you want to access.
Administrators can also deploy these types of solutions to employees to enable remote desktop access throughout the small business or enterprise. The process is similar but can be done in bulk deployment batches instead of computer-by-computer for ease of administration. In addition, agents can show end users how to do remote desktop tasks by providing a walk-through demonstration of the software using their remote support or co-browsing solution.
Remote desktop tools: what to look for
IT professionals rely on best-in-class tools to increase first-call resolution rates, decrease call handle time, and satisfy end users. The key to taking advantage of remote assist technology is to find a platform that makes it easy to connect to any device, anywhere in the world, while providing all the tools technicians need to rapidly diagnose and resolve problems. It should combine powerful features that offer the latest in remote support capabilities, including remote desktop viewing and control, ease-of-use for both the technician and end user, and strong security.
Here are some key capabilities to consider when selecting remote desktop software for support:
Cloud-based
A cloud platform offers many advantages over on-premise solutions, including cost savings and shortened deployment times. Support organizations need not procure hardware and software to offer remote PC support. Instead they can subscribe to cloud service and offer online remote desktop support to their customers immediately. This also helps disaster-proof your organization, with no infrastructure to support on premises.
Purpose-built for support
If you're using remote desktop for support, your solution should be purpose-built for call centers and help desks. It should include the robust functionality that technicians need to start remote desktop sessions, diagnose issues, and solve problems from one console. It should also offer complete reporting and auditing to help organizations keep improving and stay in compliance.
Financial-grade security
Even if you're not operating in the financial industry with strict security and compliance guidelines, it doesn't hurt to have a solution built with financial-grade security. Ensure a secure remote desktop connection with TLS 1.1 transport security and AES-256-bit encryption.
Quick connections
Fast connectivity lets technicians establish a support connection to a remote control device in as little as 20 seconds.
Ease of use for agents and end users
An intuitive interface will make the solution easy to use for agents and customers alike. This will help boost your customer satisfaction (CSAT) score and employee satisfaction metrics with a smoother customer experience (CX) and employee experience (EX).
Full-service support
In-depth diagnostic tools, resources, and support capabilities help you pinpoint and resolve remote desktop issues in less time.
Reboot and reconnect
Losing a connection during a session creates a fragmented support experience. Be sure you can reboot remote desktops instantly and reconnect immediately, even if the device is unattended or in safe mode.
Communication options
A solution that offers chat, and even video chat, can help facilitate communication during a support session. This goes for mobile support sessions, too
Integrations
Look for an out-of-the-box API to integrate your CRM and ticketing applications with your support solution with very little setup. Technicians can easily and quickly pull up a user's support history when chatting with the user to reduce ramp up time for the technician and create a better experience for the customer.
Multi-platform support
Ensure that technicians can connect to remote Mac and PC laptops and desktops as well as iOS and Android devices for comprehensive customer service.
Unlimited scalability
Businesses change and grow, and your support solution shouldn't hold you back. Look for a tool with unlimited scalability, that lets you quickly expand from 1 to 25,000 licenses or more on-demand.
Multi-way remote desktop viewer
In addition to enabling a technician to view a user's desktop, you may need a tool that allows the user to view the technician's desktop. This is useful for when the technician needs to demonstrate an action to the user.
Technician collaboration
A technician should be able to easily recruit other technicians to view and collaborate in an active remote desktop session. This allows for the collective expertise of more than one technician to help troubleshoot problems.
Multi-session support
With the right tool, technicians can simultaneously handle up to 4 or 5 remote desktop online sessions. A technician can effectively start and access more than one active remote desktop viewer session and multitask between them, minimizing idle time and improving productivity.
Whiteboarding
Technicians can use a whiteboarding feature to draw on the end user's remote desktop, whether it be a computer or mobile device, to aid in illustrating explanations and tasks.
Industry-leading uptime
In addition to strict security protocols to protect your business and your customers, look for a software solution that is hosted in multiple data centers, enabling failover where needed and delivering industry-leading 99.99+% uptime.
How does remote desktop work for support?
Given these key capabilities are built in your remote support solution, here's what a successful remote desktop session looks like.
From a single technician console environment, a technician can chat with a user and start a remote session with the user's online remote desktop. Once the session is established with user permission for viewing and control, a technician can perform hands-on diagnosis and recovery tasks on the user's computer. Repetitive tasks can be automated using scripts that are executed on the remote computer by the technician. Additionally, with user permission, technicians can work on an online remote desktop while the user is away from their desk.
Technicians engaged in an active remote help session can invite other technicians to collaborate in that session. These collaborating technicians can also view and adjust users' online remote desktop systems. The collaboration allows the first technician to recruit the expertise of other technicians for problems that they cannot solve alone.
How to use remote desktop & when: Use cases
Remote access software that enables a remote desktop connection has made enormous advancements in the way organizations provide support to customers and end users. Organizations leverage this technology for providing technical assistance to customers and employees, training employees, and offering remote support for virtually any product.
Traditionally, providing technical support to customers or employees involved phone calls or chat sessions with a help desk agent who must diagnose and resolve issues based on the customer's description of a problem. These types of interactions are often time-consuming and cumbersome, and the conversation can be fraught with inaccuracy, especially if customers have little technical ability. The agent must ask a variety of questions to investigate the issue and communicate step-by-step instructions to the customer to find a remedy. This can be incredibly frustrating for both parties, as customers try to execute instructions given to them by help desk employees over the phone.
With remote desktop software, on the other hand, help desk employees can establish a connection to a user's laptop, desktop, tablet or mobile phone and provide remote assistance by taking control of the device. They can run diagnostics, determine how the device is configured, and see for themselves what kind of issues the customer is having. Typically, remote desktop software helps technicians remedy problems much more quickly, making customers happier and letting them get back to their work and on with their lives much sooner.
The benefits are clear:
Delight customers and end users with faster resolution of issues and a frictionless support experience.
Improve cost efficiency with shorter call handle times and fewer service trips into the field.
Increase productivity and first call resolution rates to allow technicians to handle more support cases on any given day.
Simplify training by providing remote instruction to employees anywhere in the world.
Difference Between Remote Desktop and VPN
While they both enable remote access to local systems, remote desktop and VPN are fundamentally two different technologies.
We all know that the internet isn't always the safest place to be, at least not without the right protocols in place. A VPN is a virtual private network, which extends a secured network into a public one, like the internet. It essentially creates a secure private bubble for devices connected to it. This allows shared resources that only work on local networks, like servers, shared folders, or printers located in an office, to be accessed anywhere over the internet when the user is logged into the VPN.
This is great, but there are times when people forget to set up resources to be shared on the VPN. This means, if a folder or printer wasn't set up to be shared on the VPN, a process that must be done while physically in the office, you will not be able to access that resource remotely. If it's not connected to the VPN, you can't get to it over the internet.
Remote desktop offers more flexibility. It gives you full remote control of a device in order to access and run anything and everything located on it or connected to it. That includes any file, application, printer, you name it. It gives you access to both shared resources (like those that would be connected to a VPN) as well as files and applications stored locally on the device.
Some confusion can arise around Remote Desktop Protocol. This is a Windows technology that requires VPN access. However, there are remote desktop technologies that do not require VPN.
For support scenarios that leverage remote desktop technology to allow technicians to access any device anywhere, there is no VPN required. The supported device doesn't have to be already connected to anything besides the internet for secure remote sessions to take place. Instead, the remote support solution's security protocols create the secure connection needed to provide safe remote control of the end user's device.
By definition, VPNs are architected for security and create a safe bubble for users to work in. But best-in-class remote desktop solutions can also meet strict security guidelines, even for organizations in the financial industry. These solutions create reliable and safe connections for the businesses and individuals who rely on them.
Speaking of virtual (as in virtual private network), what's different between virtual machine and remote desktop?
A virtual machine is a virtual image of a computer that operates within another computer in an isolated environment. It allows you to run another operating system or application within a separate window, as if it were native to the computer you're working on. There's no actual computer on the other end – it's just a simulation running on your computer.
A remote desktop is a physical computer located in another place that you can tap into and control from your present location.
How does remote assistance differ from remote desktop?
The main distinction between remote assistance vs. remote desktop is that a remote desktop connection enables remote assistance functionality, with some restrictions.
In a remote assistance session, a technician will leverage remote desktop software to access the end user's computer in order to provide technical support. The end user provides permission as to what actions the technician can perform, starting with the ability to connect to the end user's device to begin with.
In a live remote assistance session, two people are viewing the same desktop. The end user is watching as the technician moves the mouse, opens files, and configures settings on their local device. The technician sees the end user's remote desktop as they work to resolve the technical issue.
In a remote desktop session, there may only be one person involved. That person (an end user or a technician) uses an internet connection from one computer to remotely access and control another. It is not necessary for someone else to be on the other.