The Total Economic Impact™ of Rescue
Through automated workflows and the ability to solve problems quickly and at scale – Rescue saves both time and money for enterprises around the world.
Want to see just how much our customers saved with Rescue? Find out in The Total Economic Impact™ of Rescue, Built by GoTo: a commissioned study conducted by Forrester Consulting on behalf of GoTo.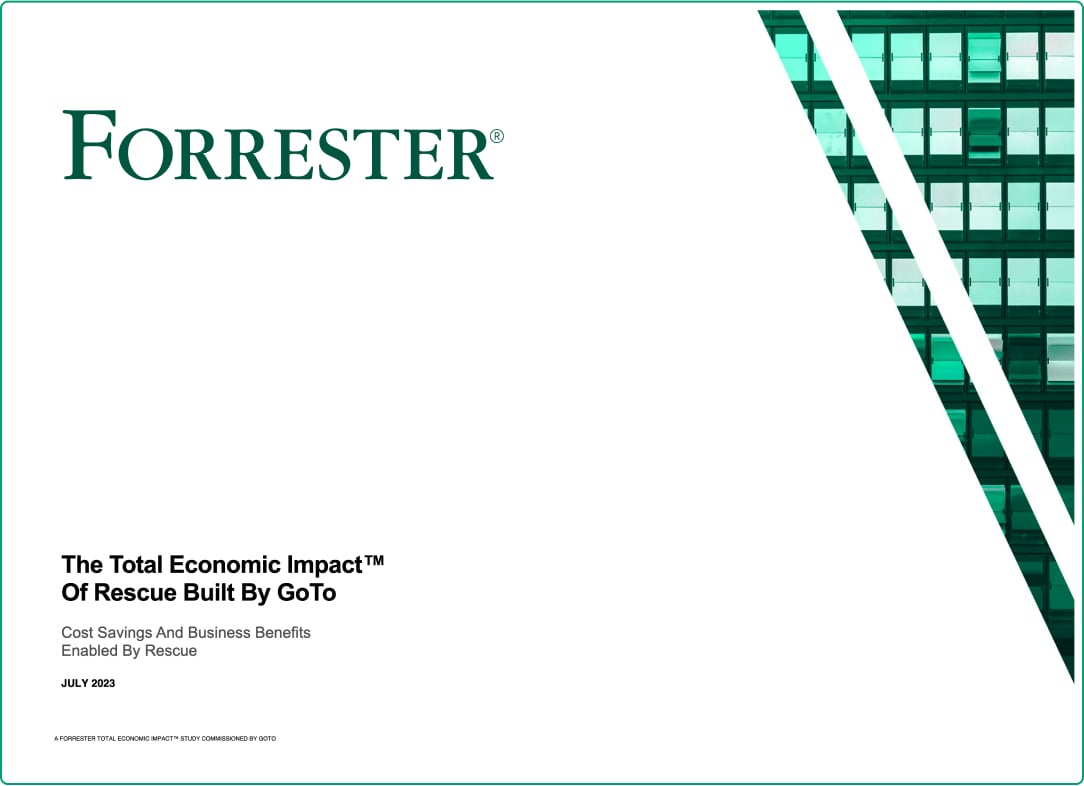 After interviewing Rescue customers, Forrester discovered that over three years, a composite organization experienced:
A 395% return on investment with a payback period of less than 6 months
A more efficient help-desk team with technicians completing tickets 50% faster
A 21–28% increase in customer satisfaction scores
And so much more
Check out the full study to see how Rescue's seamless customer experience, streamlined remote agent workflows, and advanced security functionalities positively impacted our customers' bottom line. Plus, you can even calculate your business's potential ROI to see the benefit for yourself.