Reboot and Reconnect
Provide interruption-free support.
Reboots are almost always necessary while troubleshooting. During a Rescue support session, you can reboot instantly and reconnect immediately, even if devices are unattended or in safe mode.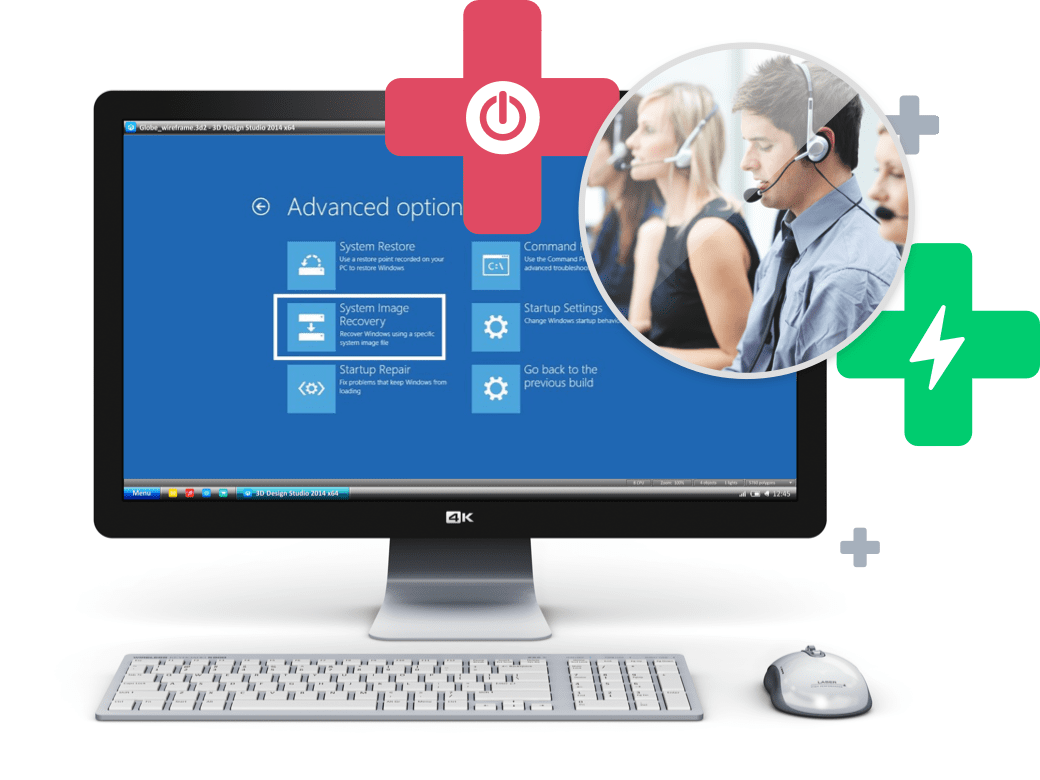 Multi-Platform Support
Support any device.
Rescue can support all devices- from desktop to mobile, Mac to Windows, and everything in between.
See Platform Details
This is how remote support services are done.
Remote Control
Take over your end user's device and perform tasks as if you were using their device directly.
Remote Diagnostics
Get a quick summary of processes, services and applications, without tediously digging around the end users device, to identify the issue fast.
Unattended Access
Connect to a remote device when no user is present to solve problems during user downtime such as lunch breaks or afterhours, and check back in later if needed.
Multi-Session Handling
Do more with less.
Optimize your resources and support more users simultaneously by toggling between up to 10 sessions at once and save time while multiple support processes run.
Instant Chat
Support users where they are.
Communicate with end users the way they want, where they want with instant chat that works directly through their browser — no app download needed. And chat pre-session to qualify the level of support needed.
Real-Time Support
See the problem. Solve the problem.
Remove the verbal barrier and see first-hand what your users are seeing to support anything, even if it isn't web-enabled. With Rescue Lens, you can reduce no-fault-found returns and field service calls, saving money on travel time.
See Video Support
Give your people the power to get IT done.
Start providing seamless remote support and see how your business can benefit with a free trial of Rescue.