The Total Economic Impact™ of Rescue
Rescue bespaart bedrijven wereldwijd zowel tijd als geld met geautomatiseerde workflows en de vermogen om problemen snel en op schaal op te lossen.
Benieuwd naar hoeveel onze klanten precies hebben bespaard met GoTo? Lees het in The Total Economic Impact™ of Rescue, Built by GoTo, een onderzoek uitgevoerd door Forrester Consulting in opdracht van GoTo.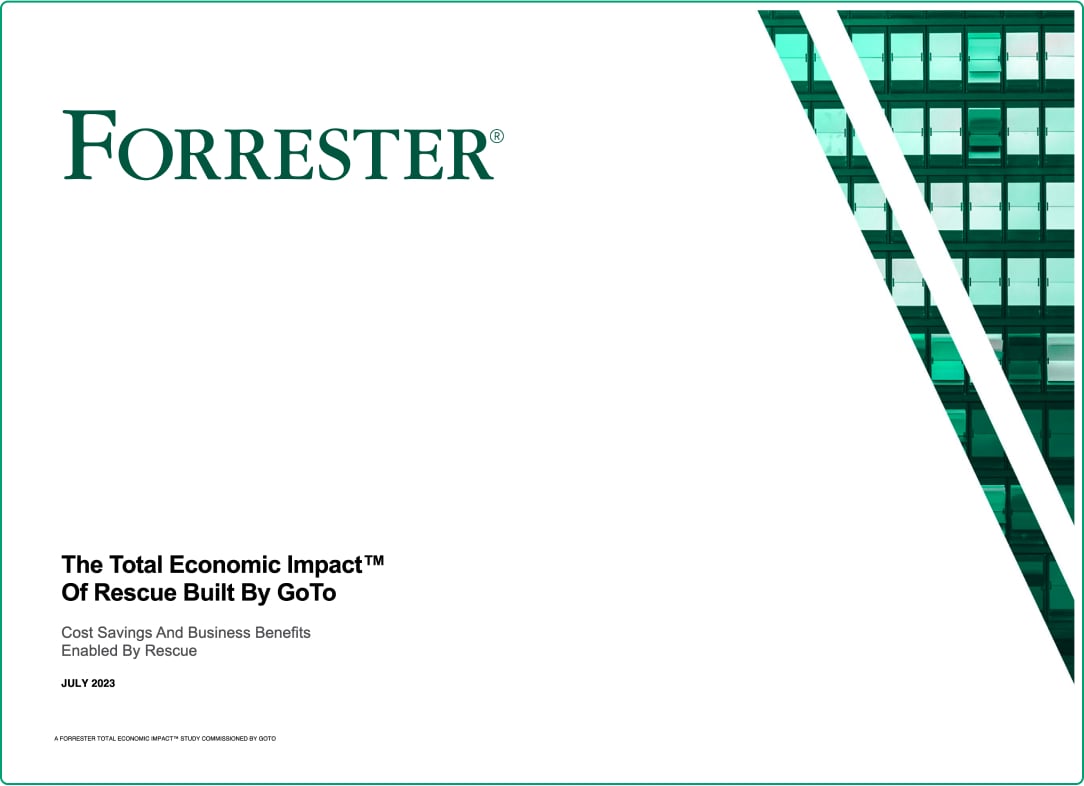 Op basis van interviews met Rescue-klanten ontdekte Forrester dat Rescue een bedrijf met meerdere organisatiestructuren binnen drie jaar het volgende oplevert:
Een investeringsrendement van 395% met een terugverdientijd van minder dan 6 maanden
Een effectiever helpdeskteam met technici die tickets 50% sneller verwerken
Een 21–28% hogere klanttevredenheidsscore
En nog veel meer
Lees het volledige onderzoek om erachter te komen hoe de naadloze klantervaring, gestroomlijnde workflows voor medewerkers op afstand en geavanceerde beveiligingsfuncties van Rescue het bedrijfsresultaat van onze klanten verbeterden. Je kunt ook de potentiële ROI voor jouw bedrijf berekenen en het voordeel zelf zien.