Der Total Economic Impact™ von Rescue
Mithilfe automatisierter Workflows und der Möglichkeit, Probleme schnell und umfassend zu beheben, ermöglicht es Rescue Unternehmen weltweit, sowohl Zeit als auch Geld zu sparen.
Möchten Sie wissen, wie viel unsere Kunden mit Rescue gespart haben? Das erfahren Sie in The Total Economic Impact™ of Rescue, Built by GoTo, einer kommissionierten Studie, die im Namen von GoTo von Forrester Consulting durchgeführt wurde.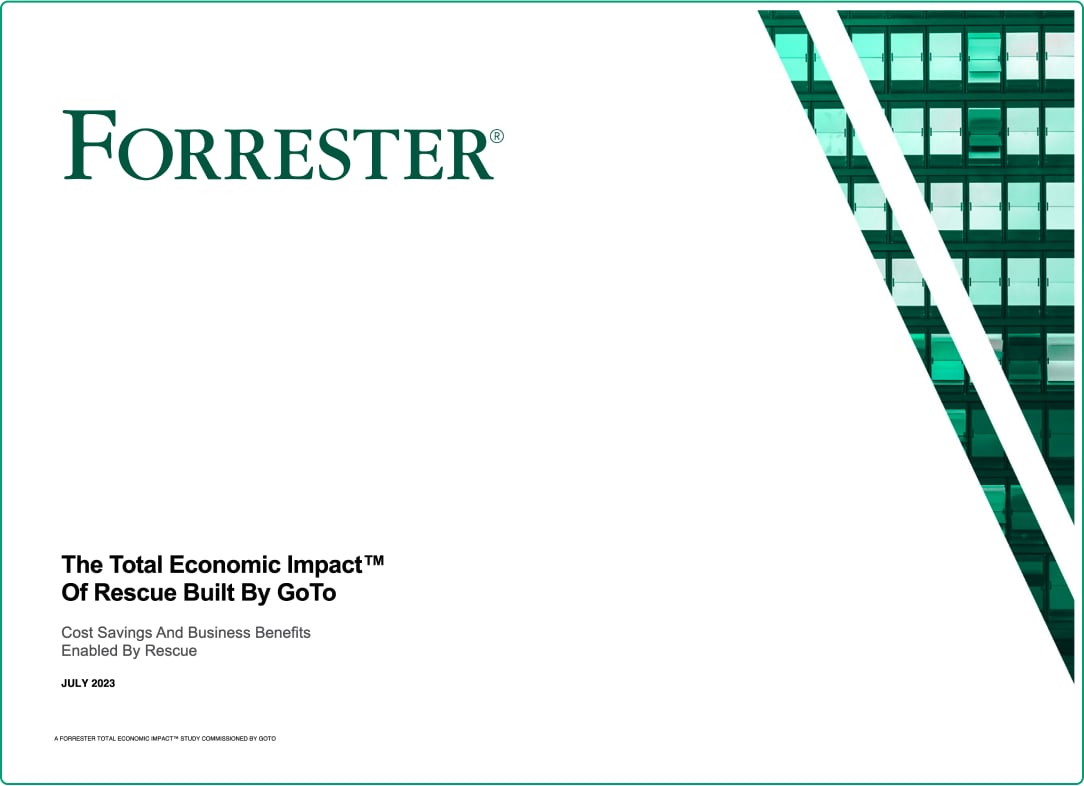 In Interviews mit Rescue-Kunden fand Forrester heraus, dass ein zusammengesetztes Unternehmen im Laufe von drei Jahren folgende Vorteile erzielt hat:
Eine Rendite von 395 % mit einer Amortisationszeit von weniger als 6 Monaten
Effizienteres Helpdesk-Team mit Techniker:innen, die Tickets um 50 % schneller abschließen
Steigerung des Kundenzufriedenheitswerts um 21 bis 28 %
Und vieles mehr
Lesen Sie die ganze Geschichte, um zu erfahren, welche positiven Auswirkungen die nahtlose Kundenerfahrung, die optimierten Workflows für Remotetechniker:innen und die erweiterten Sicherheitsfunktionen von Rescue auf den Gewinn unserer Kunden hatten. Sie können sogar den potenziellen ROI Ihres Unternehmens berechnen, um sich selbst von den Vorteilen zu überzeugen.