The Total Economic Impact™ do Rescue
Com fluxos automatizados e a capacidade de resolver problemas com rapidez e em escala, o Rescue oferece economia de tempo e recursos financeiros para empresas do mundo todo.
Quer ver quanto nossos clientes economizam com o Rescue? Descubra no The Total Economic Impact™ do Rescue, criado pela GoTo: um estudo encomendado pela GoTo à Forrester Consulting.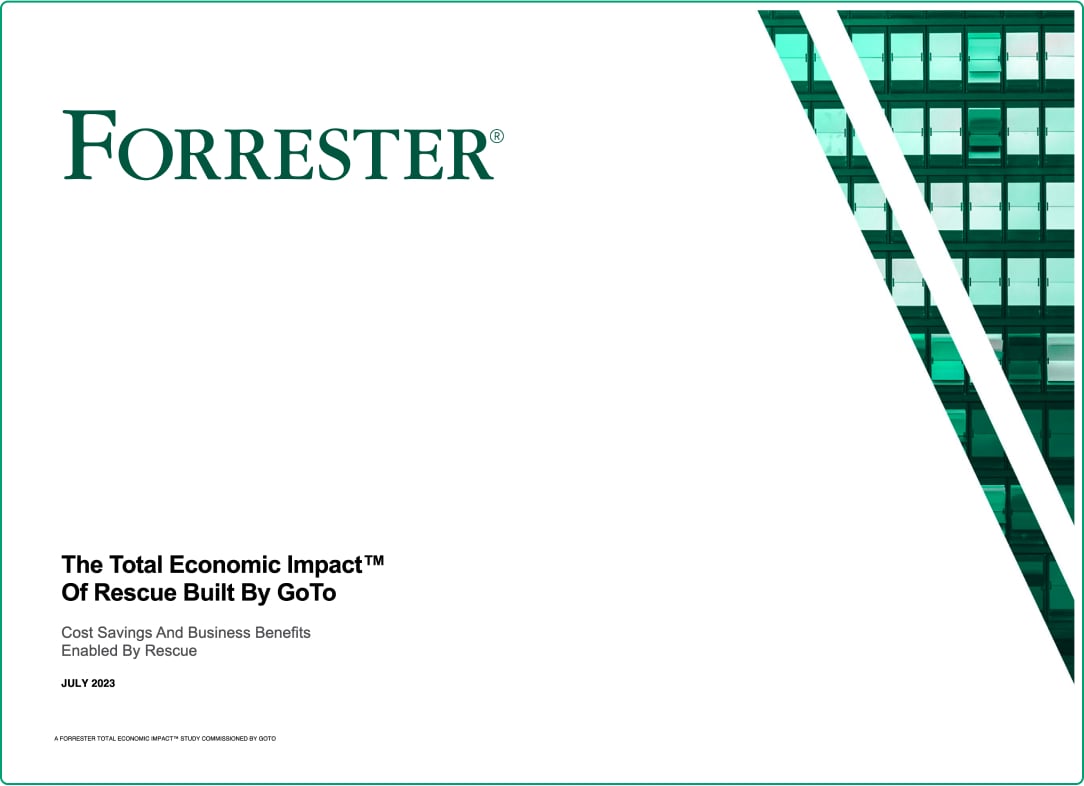 Ao entrevistar clientes do Rescue, a Forrester descobriu que, ao longo de três anos, uma organização composta alcançou:
um retorno de 395% sobre o investimento em menos de seis meses
uma equipe de suporte mais eficiente, com técnicos finalizando tickets com 50% mais rapidez
um aumento de 21% a 28% na pontuação de satisfação dos clientes
E muito mais
Veja o estudo completo para entender como a experiência fluida do cliente, os fluxos de trabalho simples para o agente remoto e os recursos de segurança avançada do Rescue promoveram um impacto positivo na lucratividade dos clientes. E você ainda pode calcular o potencial de ROI da sua empresa para ver os benefícios claramente.