The Total Economic Impact™ of Rescue
A través de los flujos de trabajo automatizados y la capacidad de resolver problemas y a escala, Rescue ahorra tanto tiempo como dinero para las empresas de todo el mundo.
¿Quiere ver simplemente cuánto ahorraron nuestros clientes con Rescue? Descubra en The Total Economic Impact™ of Rescue, creado por GoTo: un estudio encargado dirigido por Forrester Consulting en nombre de GoTo.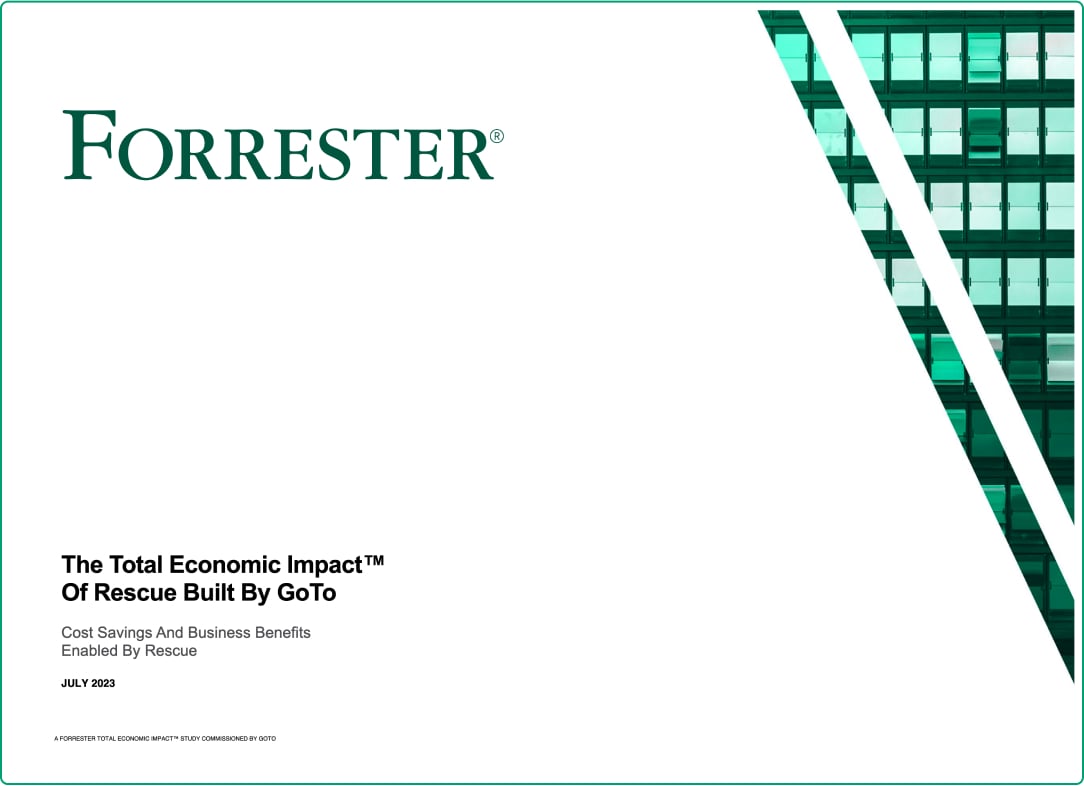 Después de entrevistar a los clientes de Rescue, Forrester descubrió que después de tres años, una organización compuesta experimentó:
Un 395 % de rentabilidad de la inversión con un período de amortización de menos de 6 meses
Un equipo de atención al cliente más eficiente con técnicos que completan tickets un 50 % más rápido
Un 21-28 % de aumento en las puntuaciones de satisfacción del cliente
Y mucho más
Consulte el estudio completo para ver como la experiencia fluida del cliente de Rescue, los flujos de trabajo del agente remoto optimizados y las funcionalidades de seguridad avanzada afectaron positivamente los ingresos de nuestros clientes. Además, incluso puede calcular el ROI potencial de la empresa para ver los beneficios para usted.