Support Services as a Competitive Differentiator
IDC Whitepaper sponsored by LogMeIn Rescue
Fast and effective support will be a competitive differentiator for companies and represents a strategic opportunity in a digitally transformed world. As the number of devices increases and users expect that the time to resolution contracts rapidly, organizations are challenged to deliver uninterrupted access and use of IT devices and applications.
The ability to provide support on any type of connection, in any location, in any language, and via end users' preferred mode of communication introduces new complexities to the support organization.
Download the whitepaper to learn:
What end users expect from personal and workplace support
The impact ineffective support has on businesses
How to develop a support strategy for a digitally transformed world
∨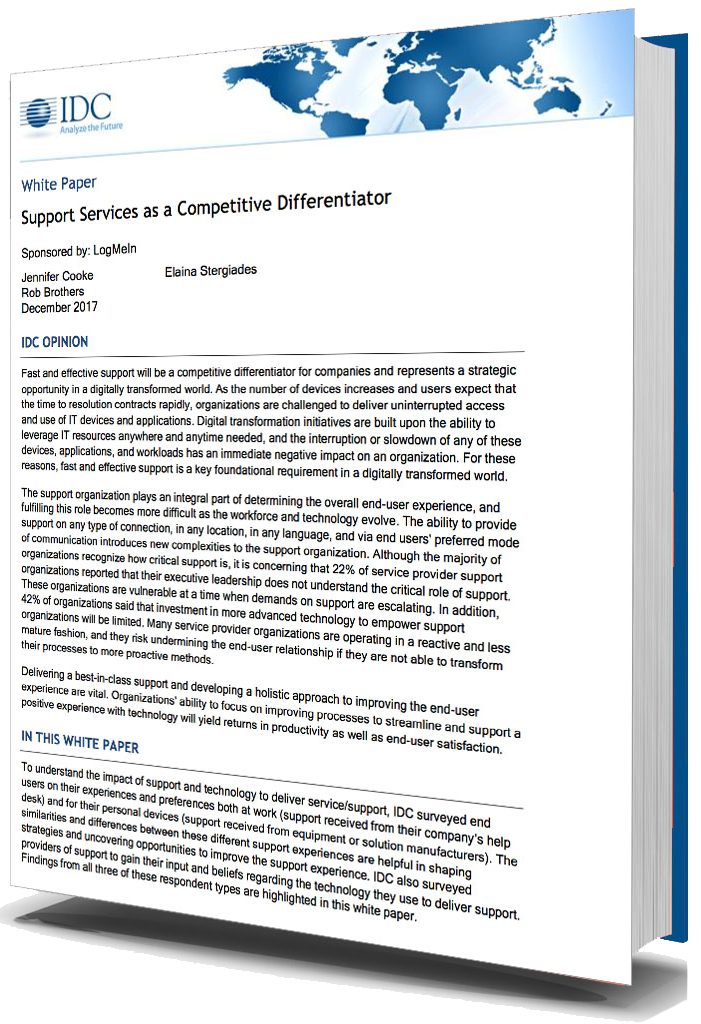 How to provide fast and effective support with a mobile, distributed user-base

Oops, we experienced technical problems, please try again.